Orange Carrot Juice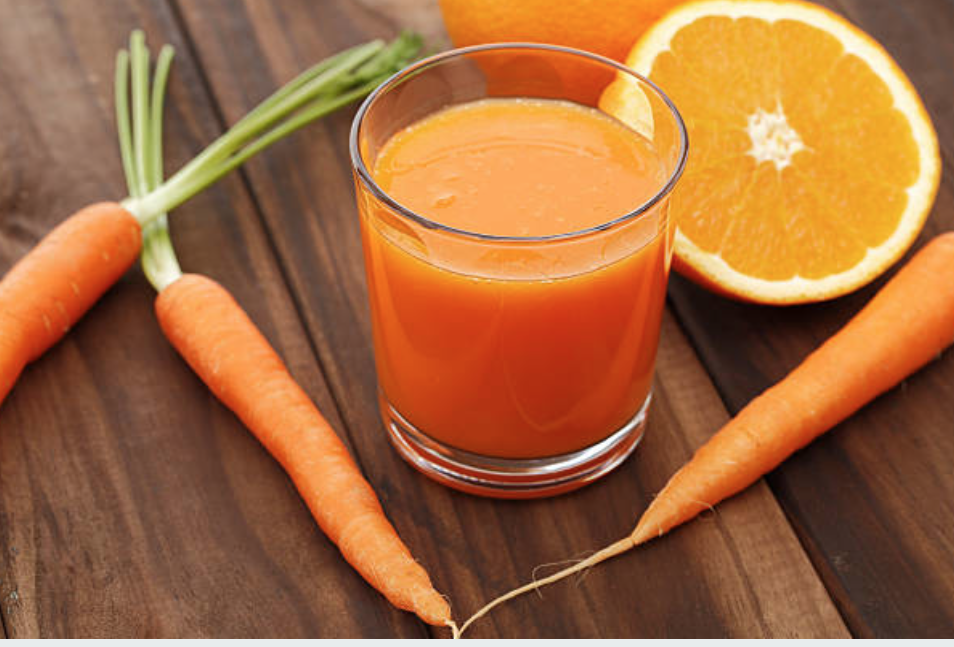 Any juice lovers out here?! Check out this yummy juice we found on the Food Network. "Elevate plain old orange juice by adding carrots to the mix. Rich in beta-carotene, the carrots also offer a delicious way to temper the citrusy sweetness of the oranges. Stir in chia seeds after juicing, for a thicker texture — and a healthy dose of fiber and protein."
Ingredients:
3 medium carrots, peeled

2 medium oranges, peel and pith removed

1 tablespoon chia seeds, optional
Directions:
Juice the carrots, then the oranges, following your juicer's specific settings for each.
Stir in the chia seeds if using and let soak for 5 minutes.
Serve the juice immediately over ice, if desired.
P.S. You can throw in some Kale to get some greens in your life!